Managing School Year Stress
During the first weeks of each semester, children will come home daily with many needs, stories of exciting adventures, and frustrating challenges that must be resolved. Parents typically feel overwhelmed with the many school supplies needed for each classroom. Added paperwork must be completed for classroom teachers. Children must also adjust their personal schedules to meet individual classroom schedules.
Managing Stress
We can model effective stress management behavior by taking a deep breath, reflecting, and choosing our words carefully as life becomes demanding. Our family will be happier during the afterschool routines if we are calm and respectful. Most family members need a break when they first arrive home from work and afterschool activities. The kids want to play or watch television. The parents want to change into their cozy clothes and relax. Younger children demand hugs and quality time with their parents. Some families preplan their dinners each week and eat leftovers every other day to simplify and support a relaxed evening. Other families make simple meals on alternate nights and purchase prepared food at the grocery store. Whatever the solution for dinner preparation, it is important to strive for a relaxed evening. [Read more…]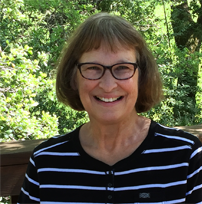 Mary Ann Burke, Ed.D., Digital Education Expert, is a substitute distance learning teacher for Oak Grove School District in San Jose, California and the author of STUDENT-ENGAGED ASSESSMENT: Strategies to Empower All Learners (Rowman & Littlefield: 2020). Dr. Burke creates digital language arts and substitute teaching K – 12 activities for teachers and parents. She is the Cofounder of the Genparenting.com blog. Burke is the former Director II of Categorical & Special Projects for the Santa Clara County Office of Education that supports 31 school districts serving 272,321 students in Santa Clara County. She is also a previous Director – State & Federal Compliance for Oakland Unified School District, the former Director – Grantwriter for the Compton Unified School District, and was the initial VISTA Director for the Community Partnership Coalition in southern California. Much of her work focuses on creating innovative digital trainings and partnership programs for teachers and families to support students' learning. These programs were featured as a best practice at a National Title I Conference, California's Title I Conferences, AERA Conferences, an ASCD Conference, the NASSP Conference, and statewide educator conferences.