Guiding Our Kids' Decision Making Independence
As children gain the social and emotional skills to manage their daily responsibilities, they slowly learn how to become more independent in their decision-making skills at home and at school. Initially, they learn how to play responsibly in their home and in their backyard. They will eventually learn how to play in their front yard. Depending on traffic and the location of their neighborhood, primary grade students must learn how to cross busy streets to visit friends and travel to school. Independent decision making skills with predetermined consequences expand as children enter middle school and start socializing with their friends at public places while taking public transportation.
The path to becoming independent is slow and continuous. During children's early years in school, parents can help their children identify how they can complete their daily responsibilities. Some parents and teachers create an expanded list of activities that must be completed daily. This "star chart" can help each child identify specific responsibilities that must be completed daily. The list can include how each child will manage their personal care, household chores, and school homework and preparations. [Read more…]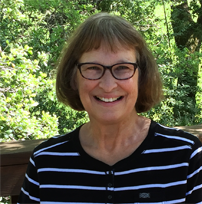 Mary Ann Burke, Ed.D., Digital Education Expert, is a substitute distance learning teacher for Oak Grove School District in San Jose, California and the author of STUDENT-ENGAGED ASSESSMENT: Strategies to Empower All Learners (Rowman & Littlefield: 2020). Dr. Burke creates digital language arts and substitute teaching K – 12 activities for teachers and parents. She is the Cofounder of the Genparenting.com blog. Burke is the former Director II of Categorical & Special Projects for the Santa Clara County Office of Education that supports 31 school districts serving 272,321 students in Santa Clara County. She is also a previous Director – State & Federal Compliance for Oakland Unified School District, the former Director – Grantwriter for the Compton Unified School District, and was the initial VISTA Director for the Community Partnership Coalition in southern California. Much of her work focuses on creating innovative digital trainings and partnership programs for teachers and families to support students' learning. These programs were featured as a best practice at a National Title I Conference, California's Title I Conferences, AERA Conferences, an ASCD Conference, the NASSP Conference, and statewide educator conferences.