Tips for Managing Holiday Stress
It is that busy time of year! All of us struggle with maintaining a sense of balance and calm in our daily lives. During this time of year, I struggle with juggling a demanding work schedule and maintaining my serenity with more demands for childcare and holiday celebrations.
Parents have suggested the following strategies to manage their holiday stress:
Live your life one day at a time and relish the beauty of each day.
Give yourself a five-minute respite in the morning with stretching, deep breathing, meditation, and gratitude affirmations.
Read a daily inspirational thought.
Make an achievable plan for the day. Eliminate or adjust activities as needed.
Exercise daily and get outside for added recreation.
Find 30 minutes each day for yourself to relax and reflect.
Play with your children and be a child.
Bake cookies, make holiday decorations, and play in the rain or snow with your kids.
Bundle your children for a car ride at night. Look at the holiday decorations and lights.
Snuggle with your kids, read a story, and drink warm milk before bed.
Happy wintery fun!
Mary Ann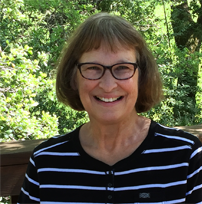 Mary Ann Burke, Ed.D., Digital Education Expert, is a substitute distance learning teacher for Oak Grove School District in San Jose, California and the author of STUDENT-ENGAGED ASSESSMENT: Strategies to Empower All Learners (Rowman & Littlefield: 2020). Dr. Burke creates digital language arts and substitute teaching K – 12 activities for teachers and parents. She is the Cofounder of the Genparenting.com blog. Burke is the former Director II of Categorical & Special Projects for the Santa Clara County Office of Education that supports 31 school districts serving 272,321 students in Santa Clara County. She is also a previous Director – State & Federal Compliance for Oakland Unified School District, the former Director – Grantwriter for the Compton Unified School District, and was the initial VISTA Director for the Community Partnership Coalition in southern California. Much of her work focuses on creating innovative digital trainings and partnership programs for teachers and families to support students' learning. These programs were featured as a best practice at a National Title I Conference, California's Title I Conferences, AERA Conferences, an ASCD Conference, the NASSP Conference, and statewide educator conferences.