Journaling with Mom! A Gift for a Lifetime!
When I was seven years old, I wanted to create a book with Christmas cards. I had never made a book before. I loved the beauty of the holiday cards and I wanted to save them for future enjoyment. My mom suggested that I glue the Christmas card pictures in a book filled with blank pages. She would then help me write a Christmas story. This one shared bookmaking experience with my mom stayed with me for life. I soon ventured into jounaling and creating books of writing for school assignments. Later I discovered that I loved writing when taking my first English composition class in college. I created a career in writing training manuals for teachers on parenting topics and family literacy projects. Most recently, my passion for writing and self-discovery helped a group of parent and grandparent teachers create the www.GenParenting.com blog with parenting resources for all who love and care for children. [Read more…]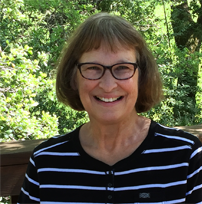 Mary Ann Burke, Ed.D., Digital Education Expert, is a substitute distance learning teacher for Oak Grove School District in San Jose, California and the author of STUDENT-ENGAGED ASSESSMENT: Strategies to Empower All Learners (Rowman & Littlefield: 2020). Dr. Burke creates digital language arts and substitute teaching K – 12 activities for teachers and parents. She is the Cofounder of the Genparenting.com blog. Burke is the former Director II of Categorical & Special Projects for the Santa Clara County Office of Education that supports 31 school districts serving 272,321 students in Santa Clara County. She is also a previous Director – State & Federal Compliance for Oakland Unified School District, the former Director – Grantwriter for the Compton Unified School District, and was the initial VISTA Director for the Community Partnership Coalition in southern California. Much of her work focuses on creating innovative digital trainings and partnership programs for teachers and families to support students' learning. These programs were featured as a best practice at a National Title I Conference, California's Title I Conferences, AERA Conferences, an ASCD Conference, the NASSP Conference, and statewide educator conferences.