Overcoming the Winter School Day Blahs
School is back in session. The mornings are dark and the evenings are even darker. It is cold, windy, and snowing outside. How do we keep our energy up and our kids focused at school? Here are suggestions shared by parents at a recent workshop:
Have children wake up to an alarm clock playing happy music each morning.
Teach children how to breathe deeply each morning as we engage them in some morning stretching and yoga types of exercise.
Allow enough time for kids to get dressed, make their beds, and eat a nutritious breakfast.
Sing songs as we walk or drive our kids to school.
Help them pack a nutritional lunch and snacks for school.
Plan for outside play each day after school.
Balance the afternoon play with a nutritional snack.
Make time for homework in an organized workspace with limited distractions.
Engage your family in nightly family discussions during dinner.
Schedule quality time with each child and read to them at bedtime each night.
As you incorporate these changes in your daily schedule, you will find that you have more quality time with each child and you will have more relaxing time for yourself.
Cherish the calm of cold winter nights.
Mary Ann
Copyright © 2019 by GenParenting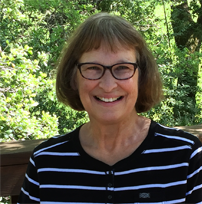 Mary Ann Burke, Ed.D., Digital Education Expert, is a substitute distance learning teacher for Oak Grove School District in San Jose, California and the author of STUDENT-ENGAGED ASSESSMENT: Strategies to Empower All Learners (Rowman & Littlefield: 2020). Dr. Burke creates digital language arts and substitute teaching K – 12 activities for teachers and parents. She is the Cofounder of the Genparenting.com blog. Burke is the former Director II of Categorical & Special Projects for the Santa Clara County Office of Education that supports 31 school districts serving 272,321 students in Santa Clara County. She is also a previous Director – State & Federal Compliance for Oakland Unified School District, the former Director – Grantwriter for the Compton Unified School District, and was the initial VISTA Director for the Community Partnership Coalition in southern California. Much of her work focuses on creating innovative digital trainings and partnership programs for teachers and families to support students' learning. These programs were featured as a best practice at a National Title I Conference, California's Title I Conferences, AERA Conferences, an ASCD Conference, the NASSP Conference, and statewide educator conferences.