How Can We Support Families Living Through Disasters?
Happy new year! Each year I reflect on all that is good in the world. I also ponder on what I can improve upon and how I can approach each day with integrity that contributes to improving the lives around me. As an educator, I find that I am most happy when I am helping a child learn a new skill. A child's look of satisfaction and achievement is all I need as the payoff for teaching and nurturing success.
Coping with Community Disasters
As a community member, I am challenged on how I can best respond to the multitude of disasters surrounding our communities. As a California resident, we have suffered through horrific wild fires. Other parts of our country have struggled with tornadoes, hurricanes, and flooding. Our communities continue to be challenged with poverty, homelessness, and various injustices. [Read more…]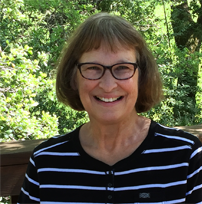 Mary Ann Burke, Ed.D., Digital Education Expert, is a substitute distance learning teacher for Oak Grove School District in San Jose, California and the author of STUDENT-ENGAGED ASSESSMENT: Strategies to Empower All Learners (Rowman & Littlefield: 2020). Dr. Burke creates digital language arts and substitute teaching K – 12 activities for teachers and parents. She is the Cofounder of the Genparenting.com blog. Burke is the former Director II of Categorical & Special Projects for the Santa Clara County Office of Education that supports 31 school districts serving 272,321 students in Santa Clara County. She is also a previous Director – State & Federal Compliance for Oakland Unified School District, the former Director – Grantwriter for the Compton Unified School District, and was the initial VISTA Director for the Community Partnership Coalition in southern California. Much of her work focuses on creating innovative digital trainings and partnership programs for teachers and families to support students' learning. These programs were featured as a best practice at a National Title I Conference, California's Title I Conferences, AERA Conferences, an ASCD Conference, the NASSP Conference, and statewide educator conferences.