Nurturing Our Children's Independence
Summer break is here and the kids are excited to explore and achieve new levels of independence. The grandkids will be staying with us for extended days of play and travels. We struggle each year in deciding how to provide each child with new milestone achievements and freedoms. Here are some of our proposed solutions for this summer of adventures:
Older middle school grandson will have freedom to leave the clan for short spurts when vacationing at a theme park and reporting in at critical times. He will also own a phone for added tracking (i.e. see Find My Family or Find My Kids: Child Locator Applications). As a new electronic device, he will be excited to show us how he uses it.
Older elementary granddaughter is attending a performing arts camp while visiting for a week. She will have complete autonomy while teaching me her new craft in the afternoons.
Younger elementary grandson will be helping us for extended vacations complete yard projects. He loves power equipment and anything that makes noise.
The three-year-old twins are expanding their creativity with lots of art projects and park explorations. They are becoming avid hikers and love to observe nature, conduct science experiments, and play outside.
When I review this summary of opportunities, I marvel that we are running a holistic learning center for many different age groups. We are gathering a larger collection of books, games, art materials, and yard projects as the grandkids grow in their abilities and talents.
May you have the joy of exploring with extended family this summer!
Mary Ann
Copyright © 2019 by GenParenting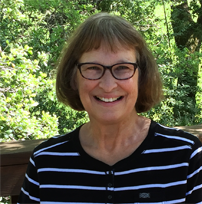 Mary Ann Burke, Ed.D., Digital Education Expert, is a substitute distance learning teacher for Oak Grove School District in San Jose, California and the author of STUDENT-ENGAGED ASSESSMENT: Strategies to Empower All Learners (Rowman & Littlefield: 2020). Dr. Burke creates digital language arts and substitute teaching K – 12 activities for teachers and parents. She is the Cofounder of the Genparenting.com blog. Burke is the former Director II of Categorical & Special Projects for the Santa Clara County Office of Education that supports 31 school districts serving 272,321 students in Santa Clara County. She is also a previous Director – State & Federal Compliance for Oakland Unified School District, the former Director – Grantwriter for the Compton Unified School District, and was the initial VISTA Director for the Community Partnership Coalition in southern California. Much of her work focuses on creating innovative digital trainings and partnership programs for teachers and families to support students' learning. These programs were featured as a best practice at a National Title I Conference, California's Title I Conferences, AERA Conferences, an ASCD Conference, the NASSP Conference, and statewide educator conferences.