Welcome to Another New School Year!
This week, thousands of California students will return to their classrooms. Parents are busily preparing for the final days of summer and getting ready for the new school year by:
Completing dental, doctor, and immunizations documentation for school registrations
Helping their children transition into a new classroom by organizing clothes, school supplies, and space for homework completion
Making final plans for before and after-school childcare and play activities
Helping their children prepare for the first day of school by getting an alarm clock, going to bed earlier, and understanding any school transportation and classroom assignments
10 Safety Strategies
As parents complete the many varied tasks for a new school year of transitions, many are also feeling more anxious about their children's safety due to new security breaches and immigration challenges. Parents ask what they can do to ensure that their children feel safe and secure. Summarized below are 10 strategies to help families prepare for these challenging situations:
Make a safety plan for a generalized family emergency. Agree where the family will meet if there is a community emergency.
Assure children that they should follow all directions by school administrators. Review the school's policies and procedures with your children that are listed in the student handbook.
Ensure each child has time to express their worries and concerns daily. When they are scared or upset about a situation at school, brainstorm solutions and assure them that you are there to be their advocate.
Continue to arrange play dates for your children after school so that they feel secure with their classmates.
Attend back to school nights and learn what the school will do in an emergency.
Meet your child's teacher and assure the teacher that you are available for added support.
Participate in the school's community service activities and help your children learn about the various services and resources available to families in their communities.
Participate in community fairs to ensure that your children learn about public services and agencies.
If you participate in a religious organization, have your children become active in the various church community activities.
Talk with older children about community issues and vote at local and national elections.
Engage in Your Community
Your children can become resilient and fully engaged in your communities when you participate with them in various school and community activities and vote at regional and national elections.
Much success as a fully engaged family in your community!
Mary Ann
Copyright © 2019 by GenParenting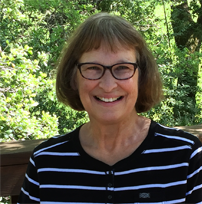 Mary Ann Burke, Ed.D., Digital Education Expert, is a substitute distance learning teacher for Oak Grove School District in San Jose, California and the author of STUDENT-ENGAGED ASSESSMENT: Strategies to Empower All Learners (Rowman & Littlefield: 2020). Dr. Burke creates digital language arts and substitute teaching K – 12 activities for teachers and parents. She is the Cofounder of the Genparenting.com blog. Burke is the former Director II of Categorical & Special Projects for the Santa Clara County Office of Education that supports 31 school districts serving 272,321 students in Santa Clara County. She is also a previous Director – State & Federal Compliance for Oakland Unified School District, the former Director – Grantwriter for the Compton Unified School District, and was the initial VISTA Director for the Community Partnership Coalition in southern California. Much of her work focuses on creating innovative digital trainings and partnership programs for teachers and families to support students' learning. These programs were featured as a best practice at a National Title I Conference, California's Title I Conferences, AERA Conferences, an ASCD Conference, the NASSP Conference, and statewide educator conferences.