Welcome to the GenParenting Summer Blog Reading Series!
Welcome to our six-week summer blog reading series for parents and their children. Starting on Tuesday, July 10 through Thursday, August 16 we will provide three blogs each week using the Common Core Standards and STEAM activities per the following schedule:
July 10, 11, 12: Nature exploration blog, reading activity, and family play for preschoolers and early elementary children (Automobuild Workshop on August 2 from 10:30 a.m. – 11:30 a.m.)
July 17, 18, 19: Transportation and construction blog, reading activity, and family play for preschoolers and elementary children (Automobuild Workshop on July 19 from 10:30 a.m. – 11:30 a.m.)
July 24, 25, 26: Get ready for school with siblings, twins, and multiples blog, reading activity, and family play for infants and preschoolers (Automobuild workshop on August 9 from 10:30 a.m. – 11:30 a.m.)
July 31, August 1, 2: Promoting family literacy blog, reading activity, and family play for elementary children
August 7, 8, 9: Career explorations blog, reading activity, and family play for middle and high school children
August 14, 15, 16: Talking about death and difficult subjects blog, reading activity, and family play for preschool and early elementary children
Receive a Summer Blog Reading Series Certificate
When parents and their children complete a comment on the GenParenting blog site about how they used the various reading and play activities and register for weekly updates by August 20, each family will receive a certificate of participation from the GenParenting blogging team by August 31. (If you submitted this information and do not receive your certificate by email, please contact us at hello@genparenting.com.)
Attend Autombuild Play Date Trainings
Automobuild has partnered with GenParenting educational leaders to support parents' STEAM and Common Core Standards play with their children. Workshops will be offered on July 19, August 2, and August 9. Each $40 workshop registration includes the following incredible services:
$50 worth of FREE educational toys and books for each registered child
Guidance from educational experts on how to use academic play strategies to increase your children's cognitive and critical thinking skills
A one-hour play date with Mary Ann Burke, Ed.D., an accredited Parent Educator with over 30 years of experience with STEAM and Common Core State Standards expertise
FREE Q & A with Mary Ann after class
Participation in the GenParenting.com Summer Reading Series starting on July 3, 2018
Each workshop is limited to 20 participants. Phone Automobuild at 408-402-3818 to register immediately for various workshops. All workshops will meet at the Automobuild Store located at 100 B North Santa Cruz Avenue in Los Gatos.
We are excited about offering this exciting series to you and look forward to your shared experiences!
Warm regards,
Mary Ann and the GenParenting bloggers
Copyright © 2018 by GenParenting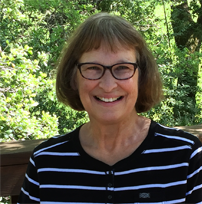 Mary Ann Burke, Ed.D., Digital Education Expert, is a substitute distance learning teacher for Oak Grove School District in San Jose, California and the author of STUDENT-ENGAGED ASSESSMENT: Strategies to Empower All Learners (Rowman & Littlefield: 2020). Dr. Burke creates digital language arts and substitute teaching K – 12 activities for teachers and parents. She is the Cofounder of the Genparenting.com blog. Burke is the former Director II of Categorical & Special Projects for the Santa Clara County Office of Education that supports 31 school districts serving 272,321 students in Santa Clara County. She is also a previous Director – State & Federal Compliance for Oakland Unified School District, the former Director – Grantwriter for the Compton Unified School District, and was the initial VISTA Director for the Community Partnership Coalition in southern California. Much of her work focuses on creating innovative digital trainings and partnership programs for teachers and families to support students' learning. These programs were featured as a best practice at a National Title I Conference, California's Title I Conferences, AERA Conferences, an ASCD Conference, the NASSP Conference, and statewide educator conferences.