Students Can Partner with Local Nonprofits
COVID-19 Leadership Challenges for College Ready Students: Part 2 of 3
Local nonprofit agencies can help students develop new programs and prepare for college and career goals through community service activities. A GenParenting blog on student grantwriting to develop student initiated community service projects (see https://genparenting.com/grants/#more-1244) provides a grant template and guidance on how students can partner with a local library, the Grantmanship Center, or other funding agencies to learn how to write a grant and research program funding options. Students can also meet with a local SCORE consultant to learn how to partner with another nonprofit or how to start their own nonprofit. And students can vet their completed grant templates with community partners who may be interested in providing students' proposed services.
College Application Student Portfolios
Students can document their learning processes when developing a fundable project by creating a portfolio of their work. For example, students can use a journal to document what they have learned as they complete the process of developing a grant proposal for a program and how they located a nonprofit fiscal agent and funder to further develop their dream project into a fundable service.
They can also collect process documents in their online portfolio. These may include resources they used to write a grant, locate potential fiscal agents, or identify agencies that can benefit from the proposed program. Volunteer activity documentation and drafts of the grant itself can also be included in their portfolios. These evaluation outcome documents will help them later prepare for their college applications and student leadership essays.
Much success with in supporting your children's community services.
Mary Ann
Copyright (c) 2020 by GenParenting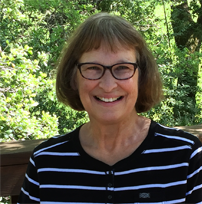 Mary Ann Burke, Ed.D., Digital Education Expert, is a substitute distance learning teacher for Oak Grove School District in San Jose, California and the author of STUDENT-ENGAGED ASSESSMENT: Strategies to Empower All Learners (Rowman & Littlefield: 2020). Dr. Burke creates digital language arts and substitute teaching K – 12 activities for teachers and parents. She is the Cofounder of the Genparenting.com blog. Burke is the former Director II of Categorical & Special Projects for the Santa Clara County Office of Education that supports 31 school districts serving 272,321 students in Santa Clara County. She is also a previous Director – State & Federal Compliance for Oakland Unified School District, the former Director – Grantwriter for the Compton Unified School District, and was the initial VISTA Director for the Community Partnership Coalition in southern California. Much of her work focuses on creating innovative digital trainings and partnership programs for teachers and families to support students' learning. These programs were featured as a best practice at a National Title I Conference, California's Title I Conferences, AERA Conferences, an ASCD Conference, the NASSP Conference, and statewide educator conferences.