Writing Grants for Community Service Projects for Students and Parents
Students can apply for grants to fund their community service projects by preparing grant proposals that are managed by a community nonprofit agency or their school. After receiving approval by the administrator of a community agency or their school, students and their parents can complete the following grant template to organize their ideas for a funding organization. Funders can be found through online fundraising websites or at a local library that manages an online fundraising database (e.g. Sunnyvale Main Library in Sunnyvale, California) in your community. Once the community agency or school approves your program plan, you can complete their grant application documentation and have the community agency or school submit their supporting administrative and financial documentation to the funder for grant review and approval.
Sample Grant Proposal Plan for a Community Service Project
Name of Activity: _____________________________             Date: ____________________
Needs Statement:
·       What is the problem in your community that needs your help?
·       What will be the results from your services or program?
·       How does your project support your school or a community agency's work?
Goal Statement/s:
·       What are your project goals or big ideas?
·       How do these goals support the agency's work or your classroom work?
Project Description, Timeline, and Evaluation:
·       How will you solve the problem?
·       What other groups will you work with?
·       How will you show that you have made a difference and achieved results?
Budget Narrative: What are the project's expenses?
·       What are the costs for people working on the project, materials that must be purchased for the project, or other materials or services?
 Much success with your fundraising efforts!
Mary Ann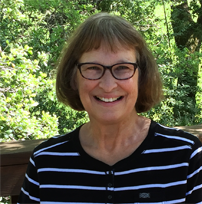 Mary Ann Burke, Ed.D., Digital Education Expert, is a substitute distance learning teacher for Oak Grove School District in San Jose, California and the author of STUDENT-ENGAGED ASSESSMENT: Strategies to Empower All Learners (Rowman & Littlefield: 2020). Dr. Burke creates digital language arts and substitute teaching K – 12 activities for teachers and parents. She is the Cofounder of the Genparenting.com blog. Burke is the former Director II of Categorical & Special Projects for the Santa Clara County Office of Education that supports 31 school districts serving 272,321 students in Santa Clara County. She is also a previous Director – State & Federal Compliance for Oakland Unified School District, the former Director – Grantwriter for the Compton Unified School District, and was the initial VISTA Director for the Community Partnership Coalition in southern California. Much of her work focuses on creating innovative digital trainings and partnership programs for teachers and families to support students' learning. These programs were featured as a best practice at a National Title I Conference, California's Title I Conferences, AERA Conferences, an ASCD Conference, the NASSP Conference, and statewide educator conferences.