Learn About Marine Biology and Science Through Zonk Picture Books
David Hoobler is an artist and author of three Zonk picture books that highlight Zonk, the tortoise, and his many adventures in the ocean when encountering various sea creatures and eco systems. David has used his personal marine biology research and experiences when observing the Sonoran Desert, Baja, and the gulf of California. David also links these books into educational marine biology and science presentations at school and in the community.
Children Learn
Through these events, David has learned that:
Children are very engaged when reading a rich story in color.
Students learn respect for their environment through the various creatures in each book.
All are able to related to the various characters in their daily interactions with each other.
A YouTube Book Reading
These richly illustrated water colored books have been read to students and children in various different settings at https://www.youtube.com/watch?v=Z1xaPUGfVOM&feature=youtu.be. David also helped children explore sea life and nature as illustrated in the artwork included in this blog. Kids become inspired to write stories about Zonk ad his sea life friends.
Learn More About David's Books
For more information about how you and purchase these inspirational stories, please see the ad on this page or contact David at www.Zonktheturtle.com.
Copyright © 2020 by GenParenting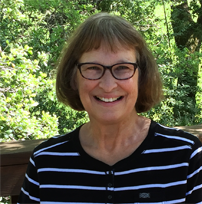 Mary Ann Burke, Ed.D., Digital Education Expert, is a substitute distance learning teacher for Oak Grove School District in San Jose, California and the author of STUDENT-ENGAGED ASSESSMENT: Strategies to Empower All Learners (Rowman & Littlefield: 2020). Dr. Burke creates digital language arts and substitute teaching K – 12 activities for teachers and parents. She is the Cofounder of the Genparenting.com blog. Burke is the former Director II of Categorical & Special Projects for the Santa Clara County Office of Education that supports 31 school districts serving 272,321 students in Santa Clara County. She is also a previous Director – State & Federal Compliance for Oakland Unified School District, the former Director – Grantwriter for the Compton Unified School District, and was the initial VISTA Director for the Community Partnership Coalition in southern California. Much of her work focuses on creating innovative digital trainings and partnership programs for teachers and families to support students' learning. These programs were featured as a best practice at a National Title I Conference, California's Title I Conferences, AERA Conferences, an ASCD Conference, the NASSP Conference, and statewide educator conferences.