Parents Are Their Children's First Teachers
Parents are
their children's first and primary teacher. As the primary teacher of their children, they are responsible for nurturing their children's healthy development.
Parents As First Teachers
The following strategies can assist parents in providing their children with loving guidance and support:

Communicate through your actions, words, readings, and by writing. Preschool children love to sing, talk, and act. All children love to read with their parents and talk about the story, predict, ask clarification questions, and create new adventures with the book's characters. Children can enjoy telling stories that are captured through writing and pictures.
Listen with respect and ask questions for understanding. When listening to children, parents can ask clarification questions for added information. Thoughtful questions help children clarify solutions to their problems.
Give your complete attention each day and engage in playful learning. Children need and relish their parents' time and attention. Parents can create a playful environment with their children and talk with them during your special times together. When engaging them in thoughtful conversations, parents can ask them questions that help them think and problem-solve solutions for everyday situations.
Advocate for your children's needs. When children are struggling, parents can ask for help and acquire the necessary resources to help their children succeed. Parents do not need to have all the answers. They should not be embarrassed or ashamed to ask for help when their children are struggling with life or school.
Set appropriate and consistent boundaries when disciplining your children. Children feel loved and supported when parents work with them in setting limits for misbehavior. Once boundaries are established and defined, it is important to consistently reinforce them with respectful guidance.
Next Steps
Finally, you can reflect and comment on examples of how you successfully help your children as their primary teacher. Best practices can be shared in future blogs.
Treasure the journey!
Mary Ann
Copyright (c) 2019 by GenParenting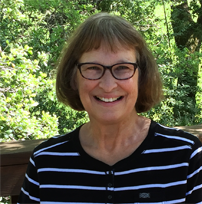 Mary Ann Burke, Ed.D., Digital Education Expert, is a substitute distance learning teacher for Oak Grove School District in San Jose, California and the author of STUDENT-ENGAGED ASSESSMENT: Strategies to Empower All Learners (Rowman & Littlefield: 2020). Dr. Burke creates digital language arts and substitute teaching K – 12 activities for teachers and parents. She is the Cofounder of the Genparenting.com blog. Burke is the former Director II of Categorical & Special Projects for the Santa Clara County Office of Education that supports 31 school districts serving 272,321 students in Santa Clara County. She is also a previous Director – State & Federal Compliance for Oakland Unified School District, the former Director – Grantwriter for the Compton Unified School District, and was the initial VISTA Director for the Community Partnership Coalition in southern California. Much of her work focuses on creating innovative digital trainings and partnership programs for teachers and families to support students' learning. These programs were featured as a best practice at a National Title I Conference, California's Title I Conferences, AERA Conferences, an ASCD Conference, the NASSP Conference, and statewide educator conferences.