Giving Thanks on Thanksgiving Day
It is a very difficult year in America. We continue to struggle with the COVID-19 Pandemic. Many families do not have sufficient food supplies and cannot pay their bills. Some do not have jobs or have lost significant income. And still others are depressed and cannot meet their own needs and the needs of family members. Then millions of America's students are forced to learn remotely with closed schools. Millions suffer from racism. Millions also have been forced to evacuate or lost their homes to extreme weather from climate change.
As we approach another Thanksgiving holiday, we must consider how we can safely celebrate the day with our family and friends. As a senior citizen, I will continue to social distance from all five grandkids and our extended family.
Summarized below are some things, I continue to be thankful for:
Healthy living and being able to give back to my family and friends
A spiritual connection with nature and the community
The love and support of family, friends, students, and community members
A commitment to hiking, exercising, and achieving a balanced life
Participation in various creative activities including writing, watercolor artwork, and crafting
As you prepare for your Thanksgiving event, you may want to encourage your children to list their thankful thoughts. Some families create a family tree structure and cut out leaf tracings on colored construction paper. Your children and family members can write a thankful thought on each cut leaf and then stick or hang the leaf on the tree structure.
Much serenity as you share your grateful thoughts with each other this holiday season.
Hugs,
Mary Ann
Copyright © 2020 by GenParenting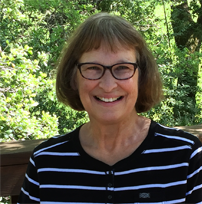 Mary Ann Burke, Ed.D., Digital Education Expert, is a substitute distance learning teacher for Oak Grove School District in San Jose, California and the author of STUDENT-ENGAGED ASSESSMENT: Strategies to Empower All Learners (Rowman & Littlefield: 2020). Dr. Burke creates digital language arts and substitute teaching K – 12 activities for teachers and parents. She is the Cofounder of the Genparenting.com blog. Burke is the former Director II of Categorical & Special Projects for the Santa Clara County Office of Education that supports 31 school districts serving 272,321 students in Santa Clara County. She is also a previous Director – State & Federal Compliance for Oakland Unified School District, the former Director – Grantwriter for the Compton Unified School District, and was the initial VISTA Director for the Community Partnership Coalition in southern California. Much of her work focuses on creating innovative digital trainings and partnership programs for teachers and families to support students' learning. These programs were featured as a best practice at a National Title I Conference, California's Title I Conferences, AERA Conferences, an ASCD Conference, the NASSP Conference, and statewide educator conferences.