Effective Parenting! Capable Kids! Strategies that Ensure Success!
How often do you feel overwhelmed when trying to coax your child to cooperate with you? The typical parent makes several hundred decisions each week while responding to each child's needs and, at the same time, managing potential conflicts. Effective Parenting! Capable Kids! can be purchased on Amazon at https://www.amazon.com/dp/1544039166/ref=rdr_ext_tmb.
The Book Helps Manage Daily Family Stress By:
Learning how to communicate "I love you" while actively listening to and responding to your kids' demands
Reducing conflict by clearly addressing your children's individual needs before a conflict becomes a power struggle or family fight
Addressing the needs of your teens to safely establish their independence
Receiving support from your extended family for daily survival needs and childcare
Partnering with your children's schools to support your child's academic success
Providing family time through projects, summer activities, and vacations
Cherishing your children's participation in family meetings and promoting your family's values
Support for Culturally Diverse Families
This book is written by our GenParenting.com blogging team. It is designed to support culturally diverse parents of newborn through secondary age children by developing effective parenting skills and literacy/academic play activities.
Aligns with Active Parenting Online Groups
The Active Parenting Online Groups' guided programs, offered at a discount through the GenParenting.com website, reinforce the parenting skills presented in the book. Additional resources provided in the book can help parents successfully incorporate learning activities into their children 's everyday activities at home. For example, parents can learn how to help their children comparison shop and evaluate nutritional foods at the grocery store. Also, the family can learn how to build a container garden of vegetables for preparing nutritional meals.
Parents, who have read our book and participated in trainings, report that they are having more fun with their children. They experience less stress when applying the effective parenting strategies to develop their capable kids.
Happy parenting successes!
Mary Ann and the GenParenting.com Bloggers
Copyright (c) 2017 by GenParenting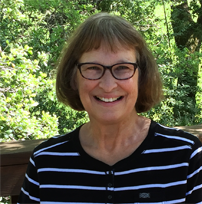 Mary Ann Burke, Ed.D., Digital Education Expert, is a substitute distance learning teacher for Oak Grove School District in San Jose, California and the author of STUDENT-ENGAGED ASSESSMENT: Strategies to Empower All Learners (Rowman & Littlefield: 2020). Dr. Burke creates digital language arts and substitute teaching K – 12 activities for teachers and parents. She is the Cofounder of the Genparenting.com blog. Burke is the former Director II of Categorical & Special Projects for the Santa Clara County Office of Education that supports 31 school districts serving 272,321 students in Santa Clara County. She is also a previous Director – State & Federal Compliance for Oakland Unified School District, the former Director – Grantwriter for the Compton Unified School District, and was the initial VISTA Director for the Community Partnership Coalition in southern California. Much of her work focuses on creating innovative digital trainings and partnership programs for teachers and families to support students' learning. These programs were featured as a best practice at a National Title I Conference, California's Title I Conferences, AERA Conferences, an ASCD Conference, the NASSP Conference, and statewide educator conferences.