Cómo Podemos Apoyar el éxito Escolar de Nuestros Hijos
En esta época del año, nos sentimos abrumados por los ocupados horarios escolares de nuestros hijos y las crecientes demandas de proyectos de tareas. Por ejemplo, nuestros hijos deben completar trabajos de investigación, problemas complejos de matemáticas y proyectos de la feria de ciencias. A continuación se resumen diez estrategias efectivas para ayudarle a equilibrar la vida diaria de sus hijos:
1. Enseña a sus hijos cómo ser responsables.
2. Fomentar la independencia.
3. Modelo de resiliencia y resolución de conflictos.
4. Guíe el desarrollo espiritual y moral de sus hijos.
5. Programar actividades de acondicionamiento físico y enriquecimiento.
6. Fomentar hábitos alimenticios saludables.
7. Manejar bien sus ahorros
8. Apoyar la exploración de carreras.
9. Organice actividades familiares, fechas de juegos, eventos deportivos y vacaciones.
10. Convocar reuniones familiars
Los padres también pueden ser voluntarios en la escuela para aprender más sobre cómo pueden apoyar el aprendizaje de sus hijos. Puede convertirse en un defensor de los estudiantes cuando se asocia con los compañeros de clase de su hijo y a través de diversas actividades y recaudación de fondos para la escuela.
¡Feliz crecimiento académico!
Mary Ann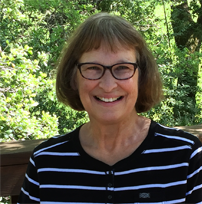 Mary Ann Burke, Ed.D., Digital Education Expert, is a substitute distance learning teacher for Oak Grove School District in San Jose, California and the author of STUDENT-ENGAGED ASSESSMENT: Strategies to Empower All Learners (Rowman & Littlefield: 2020). Dr. Burke creates digital language arts and substitute teaching K – 12 activities for teachers and parents. She is the Cofounder of the Genparenting.com blog. Burke is the former Director II of Categorical & Special Projects for the Santa Clara County Office of Education that supports 31 school districts serving 272,321 students in Santa Clara County. She is also a previous Director – State & Federal Compliance for Oakland Unified School District, the former Director – Grantwriter for the Compton Unified School District, and was the initial VISTA Director for the Community Partnership Coalition in southern California. Much of her work focuses on creating innovative digital trainings and partnership programs for teachers and families to support students' learning. These programs were featured as a best practice at a National Title I Conference, California's Title I Conferences, AERA Conferences, an ASCD Conference, the NASSP Conference, and statewide educator conferences.