How to Help Our Children Enjoy Reading at Home
When our children are small, they are eager learners and love to hear us read stories at bedtime.  Many will fight with us to read just one more story. When our children start elementary school, they will learn to read. Some will struggle with learning vowels sounds, memorizing sight words, summarizing what they just read, or applying new concepts to the story. When working with primary grade students, here are some tips on how to make learning fun when practicing reading with your children at home:
Continue to read with your children each night and take turns reading to each other.
Let your children select the book that you will read. Many children want to read beyond their reading ability or below their reading ability. Let them enjoy that opportunity after they practice reading their assigned book.
Make reading fun by incorporating an art project. Some children like to act out the stories and they cut out characters and act out the story while you both take turns reading.
Some children love to illustrate the story and write summary sentences about what they read under the story.
Other children prefer to rewrite the story and create their own unique ending.
Get a journal for your reader and let them create new chapters or stories about their favorite characters.
Children love to create songs and write poems based on a story.
Reinforce learning skills by having the children sound out the words and use relaxation skills when they become frustrated. Some children prefer memorizing words instead of sounding them out.
All of these strategies help our struggling readers overcome basic reading challenges. Most readers learn to overcome beginning reading challenges through practice and by building self-confidence. If your child continues to become frustrated with reading, schedule a conference with the teacher to learn new strategies to support your beginning reader at home and to determine if your child needs added support services.
May your evenings be filled with relaxing reading adventures!
Mary Ann
Copyright © 2021 by GenParenting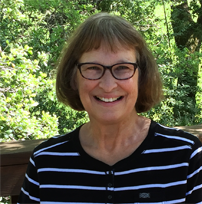 Mary Ann Burke, Ed.D., Digital Education Expert, is a substitute distance learning teacher for Oak Grove School District in San Jose, California and the author of STUDENT-ENGAGED ASSESSMENT: Strategies to Empower All Learners (Rowman & Littlefield: 2020). Dr. Burke creates digital language arts and substitute teaching K – 12 activities for teachers and parents. She is the Cofounder of the Genparenting.com blog. Burke is the former Director II of Categorical & Special Projects for the Santa Clara County Office of Education that supports 31 school districts serving 272,321 students in Santa Clara County. She is also a previous Director – State & Federal Compliance for Oakland Unified School District, the former Director – Grantwriter for the Compton Unified School District, and was the initial VISTA Director for the Community Partnership Coalition in southern California. Much of her work focuses on creating innovative digital trainings and partnership programs for teachers and families to support students' learning. These programs were featured as a best practice at a National Title I Conference, California's Title I Conferences, AERA Conferences, an ASCD Conference, the NASSP Conference, and statewide educator conferences.